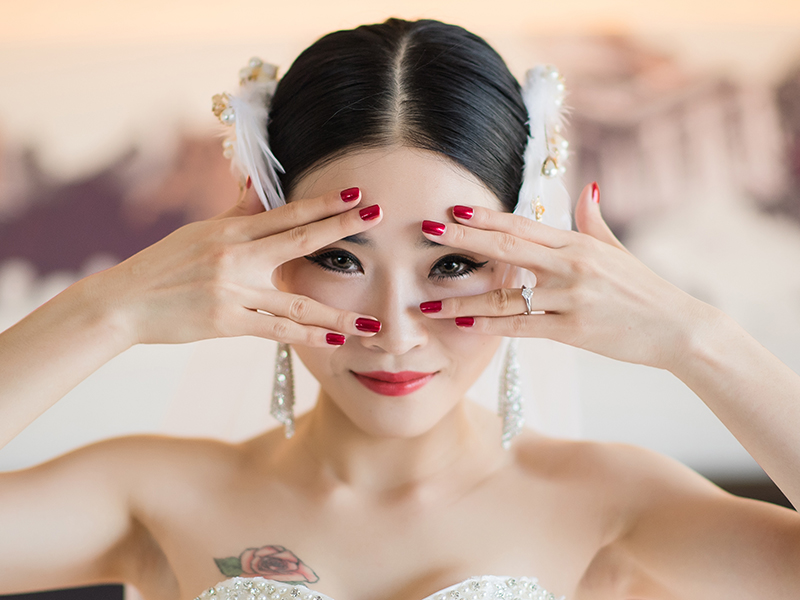 When I got married in December, everyone was impressed with how beautiful my bride was on our wedding day. But most of them did not know that she did her own makeup and tailored her own wedding dress!
Before we got married, we looked at a few bridal packages, but we scoffed at the high prices and low quality. The rental gowns looked quite old, worn-in, and out-of-fashion. We also weren't impressed with the quality of their makeup artists. So my wife, with her years of extensive experience in the beauty and fashion industry in GuangZhou, decided to do everything herself.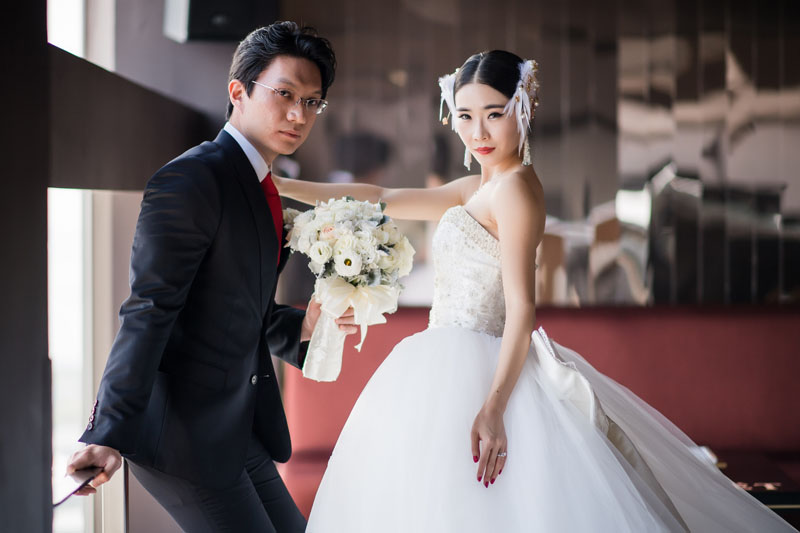 Before she moved to Singapore, my wife had several stores fashion and beauty stores. She created and sold high-end dresses and gowns, and provided make-up services for commercial and special events. Now, she has brought her fashion and beauty label, Christine Liu, to Singapore.
She provides premium makeup services for weddings, photoshoots (personal and commercial), fashion shows, and special events.
She also provides high-quality, premium dresses, both off-the-rack and made to measure. This includes wedding dresses and evening gowns.
Customers can buy new, made-to-measure, premium wedding gowns for little more than it would cost to rent an old, worn-in, out-of-fashion gown from a bridal boutique.
It's a great for anyone looking for makeup and dresses for prom night, OCS Commissioning Ball, company dinner and dances and other special events.
For more information, check out www.christineliu.com.sg