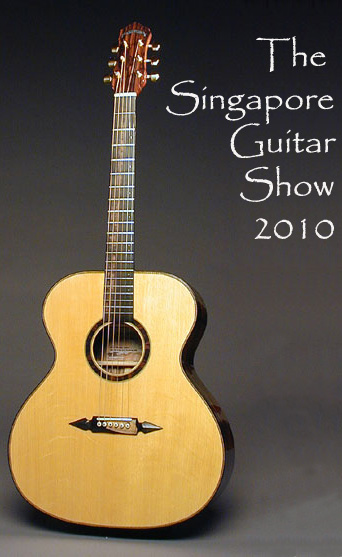 This Oct 2nd and 3rd will mark the inaugural Singapore Guitar Show.  Admission is free, and it will take place at the Suntec Convention Centre from 10am to 6pm.
Tomas Music and Maestro Guitars will be there.
Tomas Music carries a large range of classical guiars and accessories. They have excellent offerings and some of their products are difficult to find in Singapore.
Maestro Guitars will also be there and I expect a good showing from them.
Unfortunately, I have not been informed if there will be any new product launches or special offers, but I will keep you updated if I hear anything.
If you've always wanted to do an A-B testing of guitars offered from different manufacturers, now would be a good time to do so. The guitars will be in a similar accoustic environment.
This is also an excellent opportunity to see what is available on the market. The Singaporean classical guitar market has grown and developed in a highly dynamic manner over the last few years.
I will be there on Sunday morning. Anyone who would like to meet me is invited to call me at 98411123.
Do note that i won't be there for long! I will probably leave at around 10.30am.
For more information, you can visit GuitarBench.com.