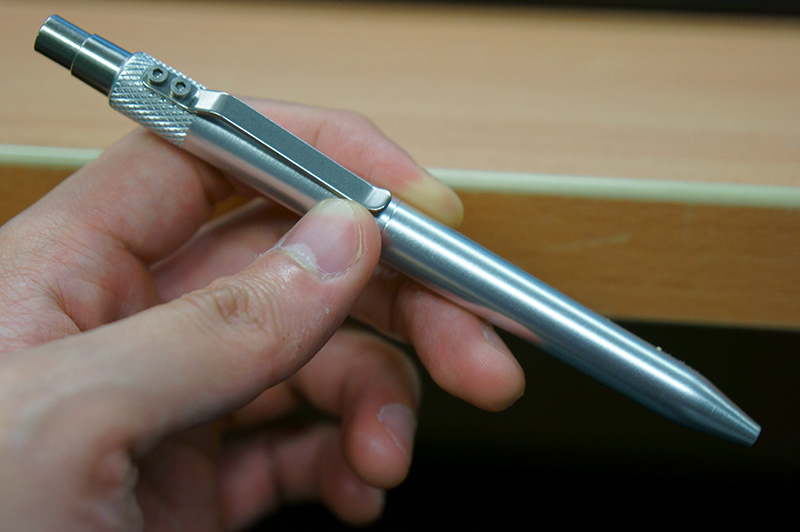 If the pen is a reflection of the owner, then the Retrakt from Karas Kustoms is a perfect fit for me. It is well-constructed, rugged enough for day-to-day use, and eye-catching without being ostentatious. It is also very low maintenance –  it accepts common refills like the popular Pilot G2, Uni Jetstream, and compatible Parker ballpoints cartridges. It's a nice pen that you won't be afraid to use on a day-to-day basis.
One design feature I absolutely love about the Retrakt is the knurling found above the clip. It is a rugged, and industrial touch that reminds me of the knurling you find on the handles of barbells. I've been lifting weights since I was ten years old, so whenever I run my fingers over the knurling, it feels like home.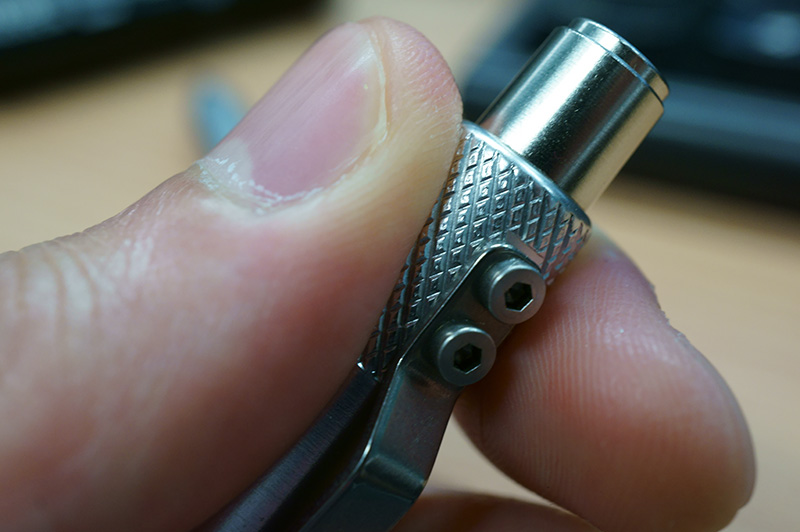 The Retrakt weighs in at 1.0 ounces, and it is 5.625″ inch long. This machined aluminium pen is made by Karas Kustoms, a machine shop from Arizona, and retails for USD$45, without shipping.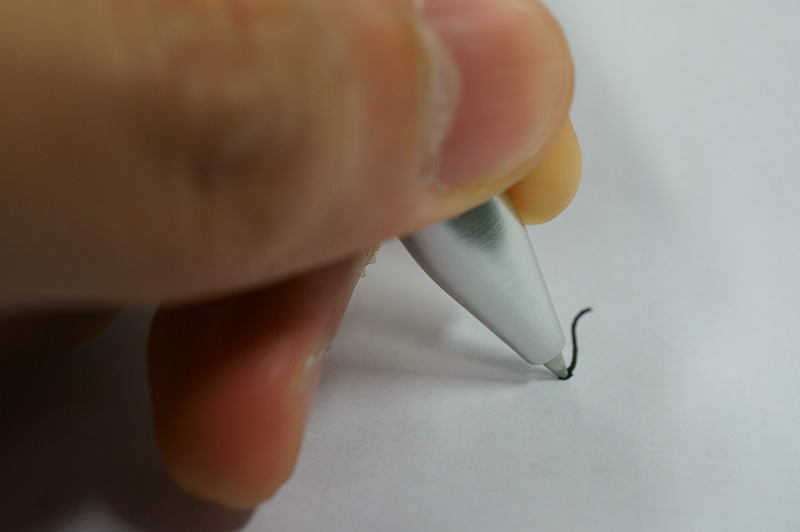 It is a nice-looking pen that feels substantial in the hand. If you are coming from standard ballpoints pen, the Retrakt may feel heavy at first, but I quickly got used to it, and I do not foresee any problems using it for long stretches of writing.
Some users may prefer the heavier brass or copper versions of the Retrakt, but I cannot imagine using a heavier pen.
The Retrakt is sold without an ink cartridge, but because it accepts such ubiquitous refills, this will be a non-issue for most people. To insert a refill, simply unscrew the Retrakt at the centre and inset your favourite refill with the appropriate spring.
The threads on the Retrakt produce a metal-on-metal sound and feel, so if you are sensitive to that, screwing and unscrewing the Retrakt will be a bit of a nightmare.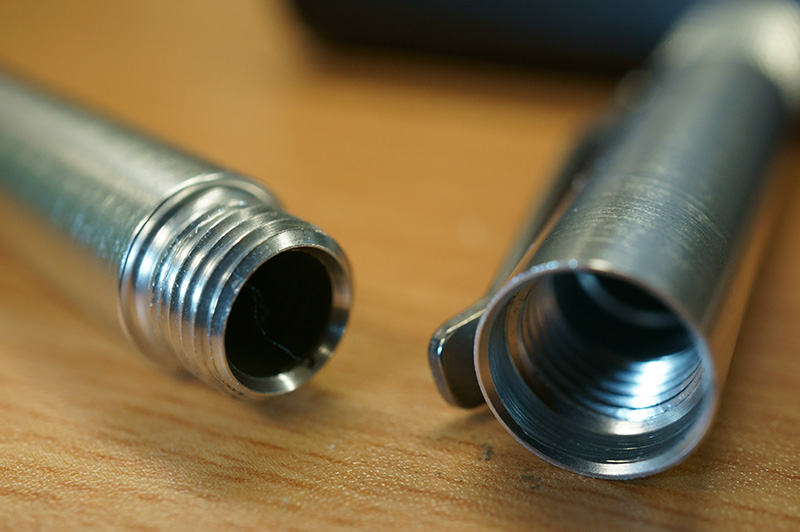 Karas Kustoms also warns that, "The click mechanism on the Retrakt is a precision mechanical assembly. Aggressive clicking or "flicking" of the mechanism can cause damage to the internal workings of the assembly resulting in poor performance." The click mechanism doesn't actually click either, instead it produces a smooth motion, and if you listen carefully, you can hear the sound of air being pushed through the mechanism.
It's different, but it still produces satisfying tactile feedback when the pen is engaged.
If you are the kind of person who enjoys obsessively clicking your pen purely for the clicky sound, then the Retrakt isn't for you.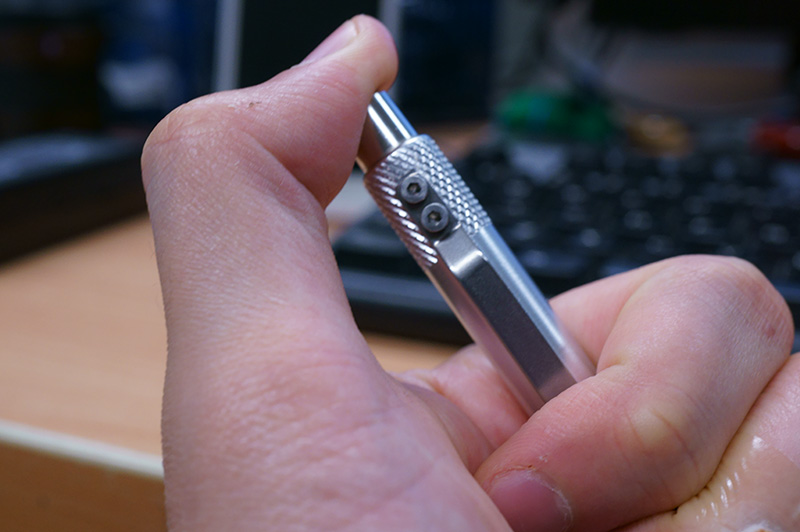 For everyone else looking for a nicely-made, practical pen that accepts common refills and doesn't cost a bomb, the Retrakt is the hippest choice you'll find. I like it so much, I own three.